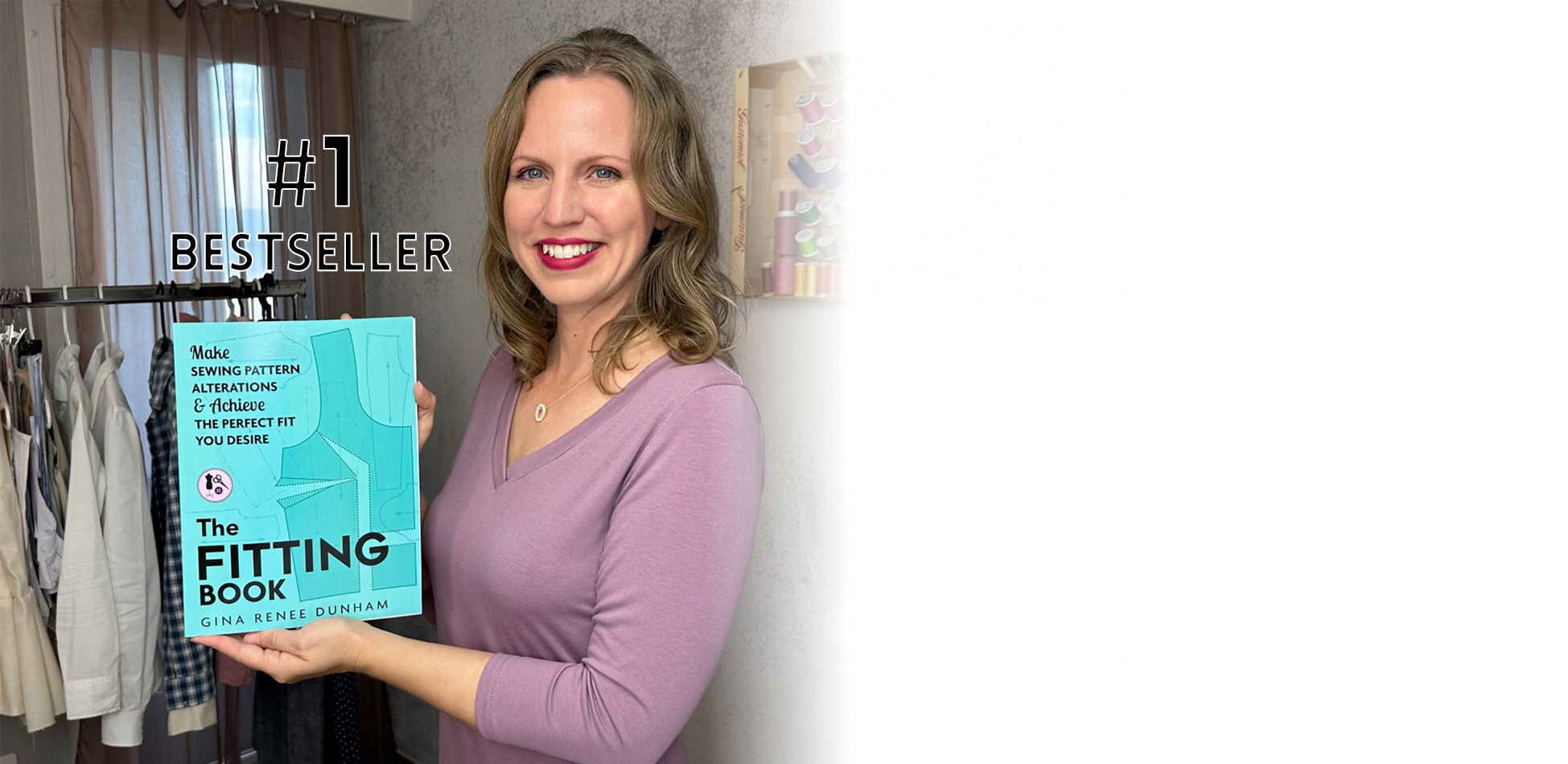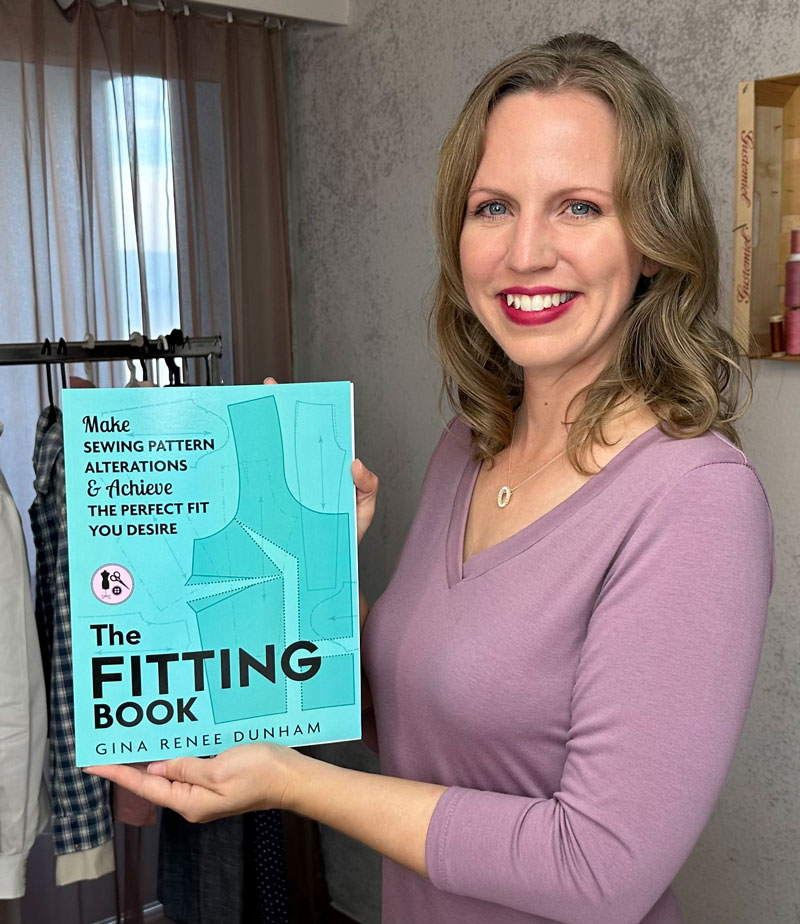 Fixing Front Neck Gaping – No Princess Seams
This is the first post of a series about neckline fitting corrections. In this post, the correction discusses the front neckline gaping. It can happen for various reasons, like when the bust needs more shaping or the neck widths do not match.
The first thing you need to check is the neck width difference between your front and back pattern.
1. Pin any excess in the front neck area and measure that amount.
2. Lay the front panel on the back and consider any zippers or placket at the center front.
3. You want your front neck width to be the same or slightly smaller than the back (including half of your CF zipper width or placket).
4. If your front neck width is bigger than the back or the same, you can reduce the front neck width by the amount you've pinned and add to the back neck width.
Of course, there are other ways of adjusting the neck width (like changing the high point shoulder area instead), but this is the simplest way of adjusting it.
You wouldn't believe the number of patterns out there with this issue because people forget to allow for the CF zipper or placket width! It's surprising how common this is!
This information and more can be found in The Fitting Book. Order your book today through the link below.
Learn the 3-Step Fitting Process:

A) Identify the Fitting Issue.

B) Pin, Cut, & Tape the Fitting Sample.

C) Correct the Sewing Pattern.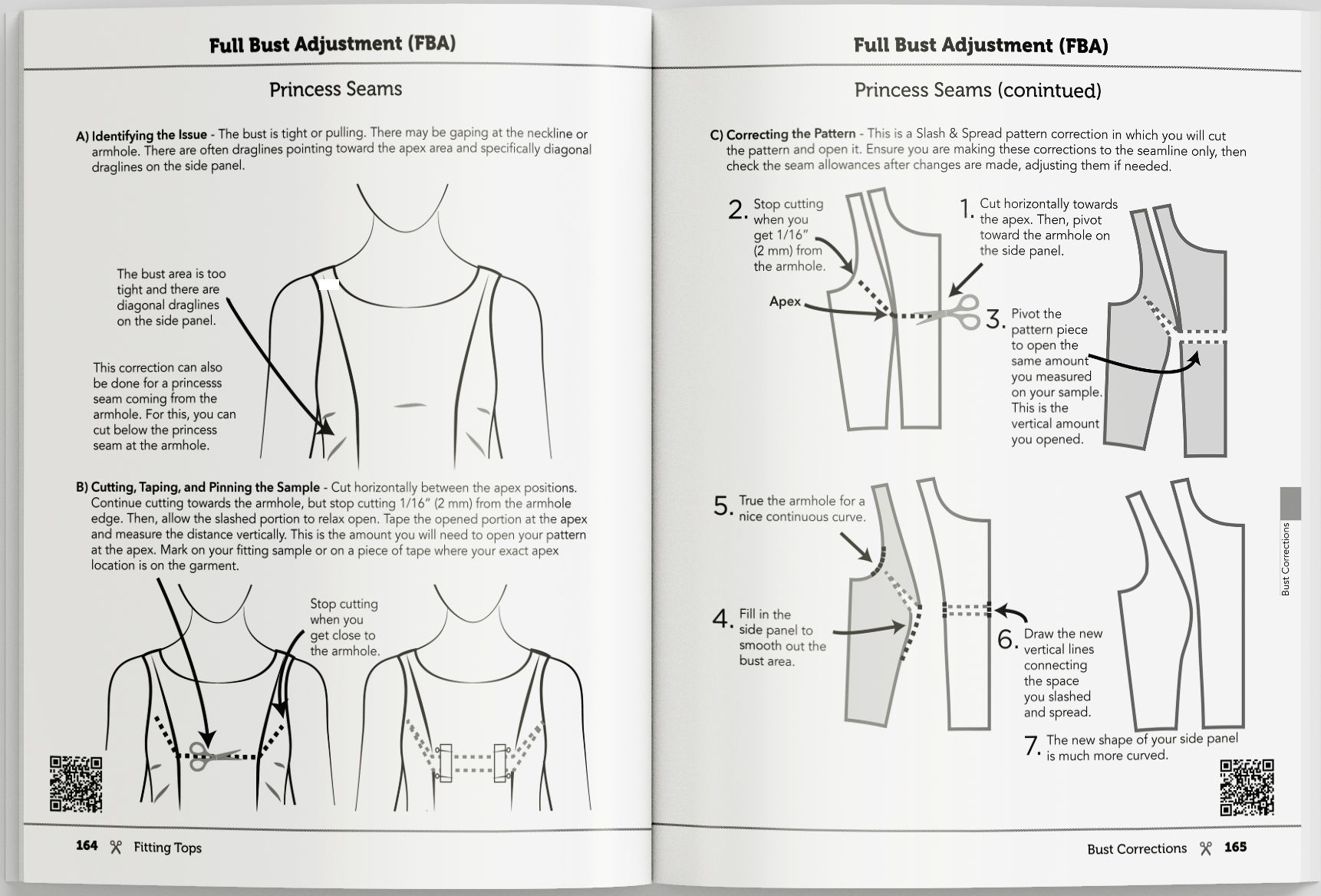 The Fitting Book Includes:
My Secret in Diagonal Draglines
ACHIEVE THE
CUSTOMIZED FIT
YOU WANT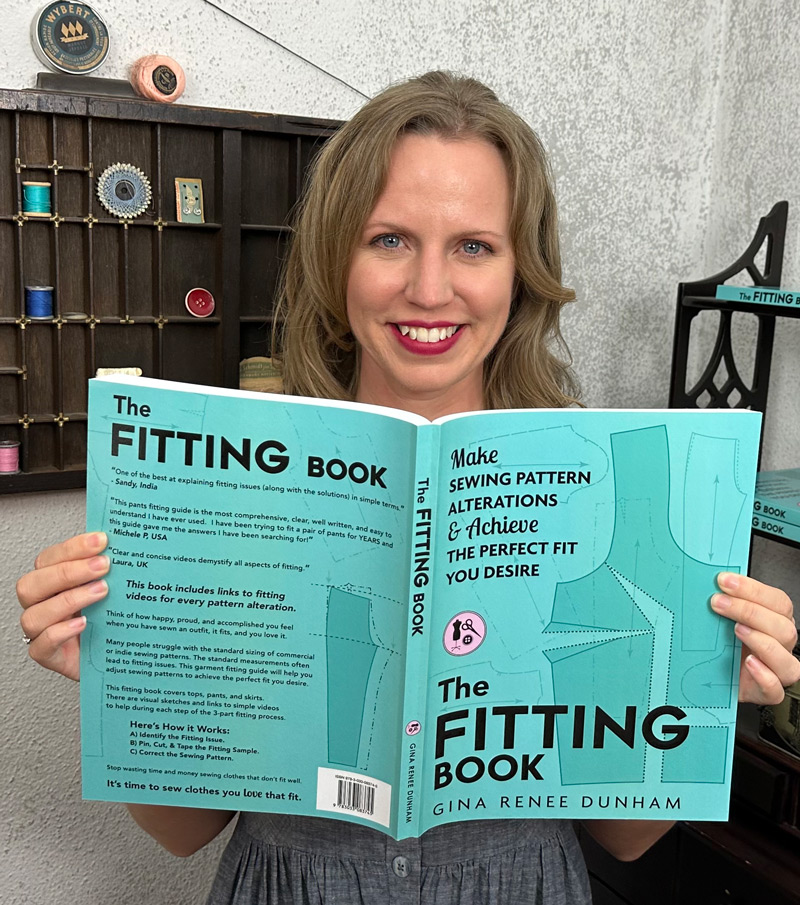 It's Time to Sew Clothes You Love that Fit.